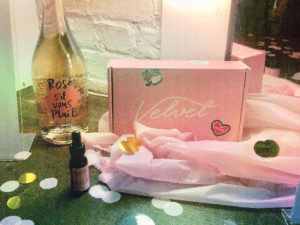 11:11. Whether in the A.M. or P.M., this is the prime time to make a wish, according to urban mythology. "I've always associated these numbers with luck and everything good," says Kate Lee, founder of a new skincare line called VELVET. We're having lunch at Café Select in Soho when she tells me that her birthday just so happens to land on November 11th. Those identical double digits have even made way onto the label of the brightening serum, one of three items in the brand's Clutch Collection.
"It's basically my idea of taking the rosé lifestyle into your skincare routine," says Kate, who started the venture a year ago after having a hard time finding products that worked well for her skin type. Just about everything from the brand—from the packaging of the boxes, its website to Instagram snapshots—are done in the color pink, but not in a minimalistic-millennial type of way. It's cheeky, playful (there are stickers involved in every purchase) and its tagline is "VELVET is having your cake, and enjoying every bite."
"I don't want people to feel guilty for something often deemed as an excess," says Kate. "I think there's a misconception that skincare is more of vanity. To me, skincare is still self-care."
The start of VELVET wasn't pure luck, nor was it magic. As a New York-based informatics researcher, Kate received her Master of Public Health in Epidemiology at Tulane School of Public Health and Tropical Medicine, and her Bachelor of Science in Neuroscience from the University of Illinois in Chicago. Her day job doesn't directly focus on the beauty world, but there is a common link: data.
Using her experience in conducting research, she reached out to people in her network and sent out an eight question survey to find out the purchase habits of women when it came to skincare. She also created the-regimen.com, a blog dedicated to showcasing everyday beauty routines from real people as well as the science behind skincare trends. After months of perfecting formulas out of a makeshift lab in her apartment, Kate officially launched VELVET with a kick-off party in September.
Okay, so I was pretty excited when I received the Clutch Collection. The items are travel-sized and come in a small box. They were designed to be mixed and matched with any of your existing skincare products. Oh, and another thing: it falls into the affordable luxury category. The set is priced at $39 on getvelvetskin.com.
I've only just started testing out the products. Here are my initial thoughts!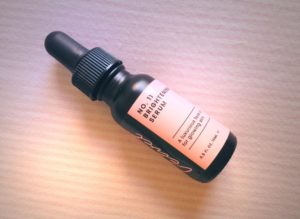 No. 11 BRIGHTENING SERUM
The first time I used this, I can honestly say I was amazed by the incredibly silky texture of the serum. It doesn't feel too oily and I actually found myself applying more than two times a day because I love the process of doing so—probably not harmful but more than the 2-3 drop recommendation per use!
Key Ingredients: Marula and evening primrose oil to moisturize skin, grape seed polyphenols to brighten dark spots and hunt free radicals. Borage seed oil derived from a starflower to nourish and calm irritation.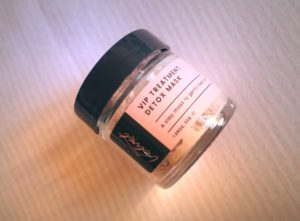 VIP TREATMENT DETOX MASK
I've put on this mask about once or twice a week for the past couple weeks. Maybe it's just me, but I always prefer sheet masks over ones you mix into a paste, simply for the convenience. Although this one can get a little messy (unless you're super neat), the formula is smartly made with three different clays.
Plus, it smells like a bouquet of roses.
"It's the kind of scent I would associate with a famous actresses' dressing room after a show performance and it's surrounded by a bouquet of flowers," says Kate on the inspiration.
Key Ingredients: French green clay to help draw out impurities, Rose Kaolin clay to improve skin circulation and Kaolin clay to exfoliate sensitive skin. There's also carrot seed to fight free radicals.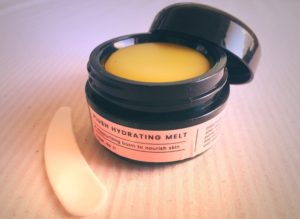 PLUSH HYDRATING MELT
I think of this as an updated take on a classic moisturizer. First off, it's a balm that melts into an oil-like substance. Scoop out a penny-sized amount, place onto your palm to warm it up and massage onto skin. I've been using this one for only a couple days and have been seeing a difference in skin softness. 
Key Ingredients: Jasminum officinale (Jasmine) extract for a scent of tropical flowers, sea buckthorn oil, which is packed with vitamins and help ease the look of wrinkles and fine lines. Cupuaçu and mango butters give dry skin a boost and baobab oil from the African "Tree of Life" rehydrates.
Currently, the team behind VELVET consists of Kate's close friends, who contribute to the social media, marketing and art direction. Her boyfriend, Michael, helps with putting together and labeling each product. When it comes to her 11:11 wish, she reveals hope to one day have a philanthropy side to the brand.
"Going back to my background in research, I want to include female empowerment in some way and help girls, especially in tech," Kate notes. "It's still fun for sure and has a hell of an edge if you're a girl and you're coding. They are so underrepresented and if you don't know coding at a young age, you're behind. I don't want people to think it's just about making a computer program." Looking ahead, she plans to build structured partnerships through VELVET to propel this kind of movement.
"Rosé lifestyle is about you and your friends. At the crux of it, it's a sense of community of fun, empowered women," says Kate. "I'm all for that kind of lifestyle."