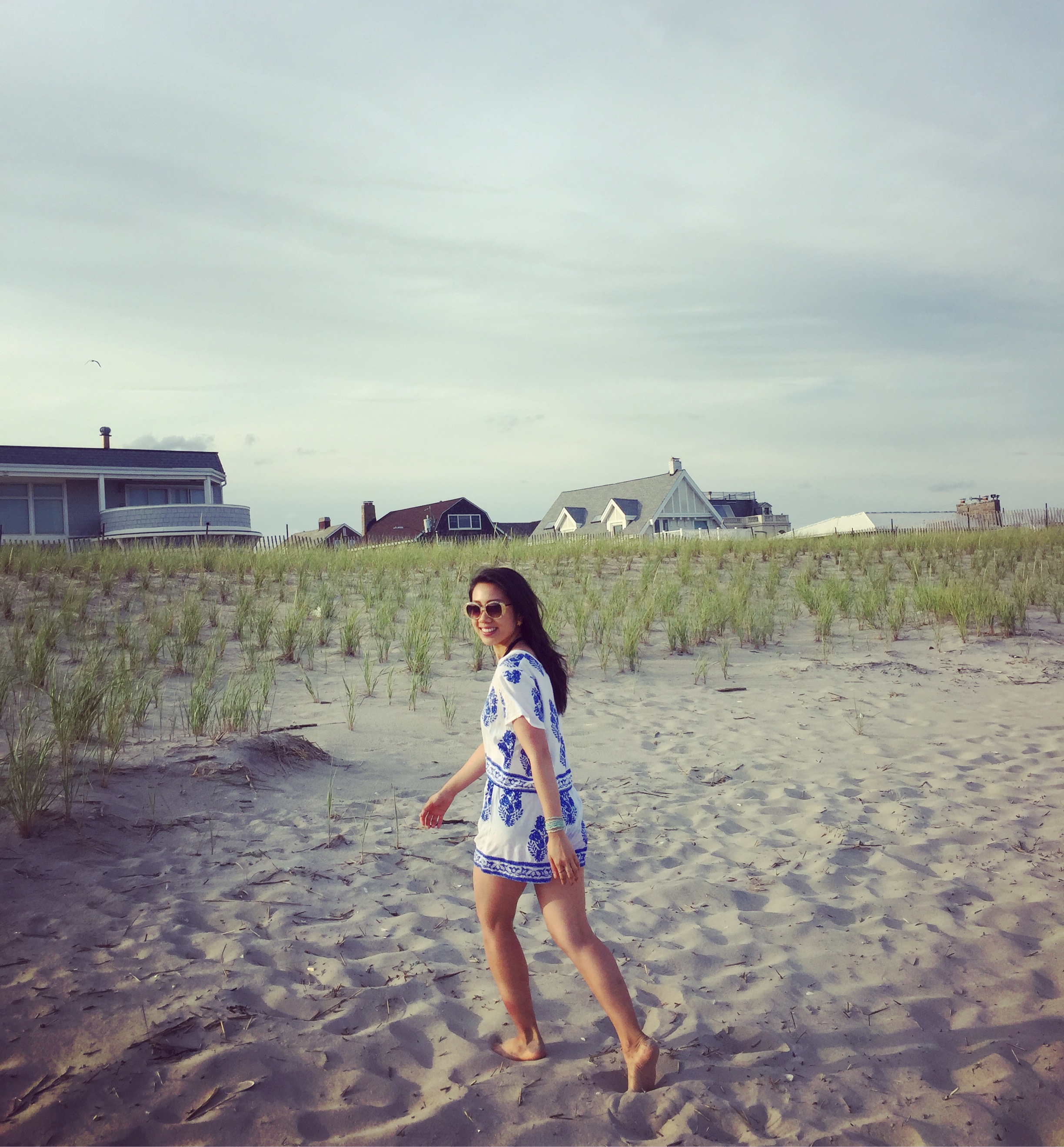 It's been forever since I've posted on here! Shortfall of time and a busy work schedule has been the reason, as with many things in New York, where each day seems to slip away so quickly. 
Recently—although it was a different place—I was reminded of home in the suburbs of Long Island and that familiar feeling of tranquility, when my best friend and I took a day trip to the beach. After three modes of transportation: a car to Pier 11 / Wall Street, hopping on a one-hour ferry then a quick shuttle ride, we landed in the stretch of beaches bordering Queens. Staying until sunset, the sky looked so beautiful against the crashing waves. Summer, it was good while it lasted. 
One thing about the turn of the equinox, is how much it stands as a reminder of change. Doing something small can be of great impact, whether it's a closet refresh or simply appreciating the beauty of the sand and the ocean. These may be the last few days to wear sundresses, t-shirts, shorts and breezy matching sets, for that matter. But a new season (and a new wardrobe) always keeps things interesting.
And with that, happy almost autumn.