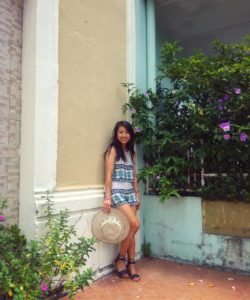 It was about an hour or so before midnight and I was somewhere along the highway in Playa Blanca, Panama, about 90 miles from the main city. This was in late August and even after hours of research prior to landing in Central America, nothing really prepared me for such a shocking and memorable trip! English was a foreign language to most locals, at least those that I've encountered, and Spanish was key. As I only understood a few words here and there, getting around transportation-wise was particularly hard, but it was an exciting challenge.
After landing in Tocumen International Airport in Panama City from New York (with a short layover in Miami), I pretty much played a game of Pictionary with the cab driver to figure out where to go. On the back of a piece of paper ripped out from a notebook, he drew out a map and tried to explain the route to take after being dropped off at a terminal in Albrook Mall. From there, I took a mini bus with about 35 locals who sang and slept to loud, upbeat Spanish tunes. Entertaining. Every few minutes, passengers would hop on and hop off. There were too many stops to count before arriving in…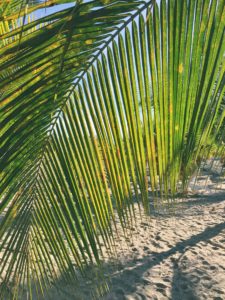 PLAYA BLANCA
This goes back to that moment on the highway. After getting off the bus I was there with my tote bag and carry-on suitcase, navigating to the next place, the hotel, thankfully not too far away. Going on a solo trip was something I contemplated on for a long time. I had a bad case of wanderlust, I think I still do. Have you ever had that feeling? Of wanting to go somewhere new but the timing never works out or you find another reason to put the idea on pause? There was no point in waiting, summer was nearly over and I decided on Panama after a visit to Strand's bookstore and noticing there was only one travel guide on the country. It borders Costa Rica and Colombia, two places which seem to get all of the attention. I wondered why and booked eight days in Playa Blanca to find out. From living in a city as busy as New York, I thought a beach scene would be a nice contrast and that it may be easier to stay in one place and take day trips to explore. The first one was to…
PENONOMÉ
This isn't exactly a typical go-to destination as there isn't a whole lot to do, but it's a wonderland if you are searching for fresh pineapples and one-of-a-kind souvenirs (Panama hats, keychains, coffee, etc.). Penonomé is the capital of the Panamanian province of Coclé. Locals and young students in plaid uniforms filled the streets, lined with colorful buildings of golden yellow, deep turquoise and burnt sienna. Following, I went back to Playa Blanca, and after a couple of slow days by the Farallón Beach and going horseback riding, I realized that it might not have been the best idea to stay there for the entire trip! It's perfect if you love to be in total zen-mode, but the location is definitely too calming for me. So, it was time to check-out early and head to…
PANAMA CITY
The cost for a day trip to Panama City (about two hours away from Playa Blanca) ended up being about the same as actually staying there, so it made sense to avoid the back and forth and just take a bus over one time. Conveniently, the country uses the U.S. Dollar as a form of currency, in addition to the Panamanian balboa, which has an exchange rate of 1:1. In the financial district of Panama City, there are skyscrapers, chain restaurants and even a Pinkberry. My first stop was to the museum at the Panama Canal, a 48-mile waterway that connects the Atlantic and Pacific Oceans. Found it fascinating that for more than a century, it has been serving as a shortcut or world trade. From there, I took an Uber to Biomuseo, an exhibition space designed by architect Frank Gehry, where you can explore the origins and natural wonders of Panama. The next day, I spent the morning until night in…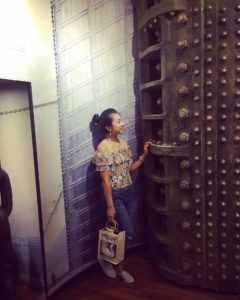 CASCO VIEJO
aka the historic district of Panama City. It's funny how there's the financial district, which is so modern and developed, almost futuristic-looking, then there's Casco Viejo, so old-school and kind of similar to the quaint, narrow streets in parts of Europe. There's this one spot adjacent to the ocean that has a direct view of the new city on the left and the old one on the right. Standing in between and seeing the contrast is pretty unbelievable. The trip itself has been a soul-searching one, almost every particle of my life has changed this year, in ways that were unexpected. On the bright side, I've never felt so liberated and this spot was the best place to think. If you ever find yourself at Casco Viejo, make sure to stop in the unique shops all around! You'll find colorful plates hand weaved by Panama's indigenous artisans, molas (cloth panels that are used on traditional outfits) and jewelry. Tracing back to its history, Casco Viejo was completed and settled in 1673. It was built after the original Panama City, called…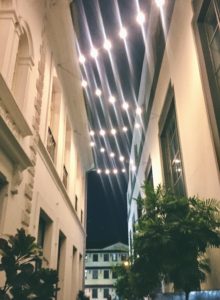 PANAMÁ VIEJO
Founded in 1519, Panamá Viejo is the former capital of the country. It was once thriving as the site of where Spain exported Peruvian gold and silver. Throughout the years, it was destructed by an earthquake, fire, and pirate attacks that ultimately led it to ruins. Visiting there felt like being transported back in time and its maze-like layout actually left me lost a few times. There was nothing quite like seeing the historic old Cathedral and its adjacent crumbling walls, in all its glory.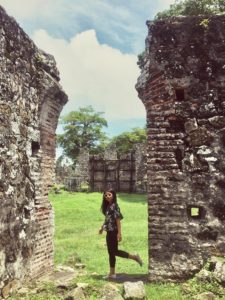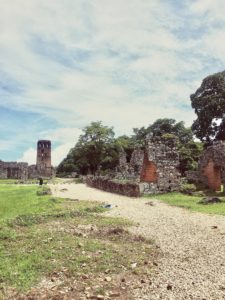 There are plenty of places that I still have yet to visit in Panama, from Bocas del Toro, El Valle de Antón, Gamboa to Taboga Island. I definitely found the city more interesting than the beach, but wouldn't have traded the experience. One place spontaneously led to another and sometimes, you have to leave it up to serendipity!
SaveSaveSaveSaveSaveSave