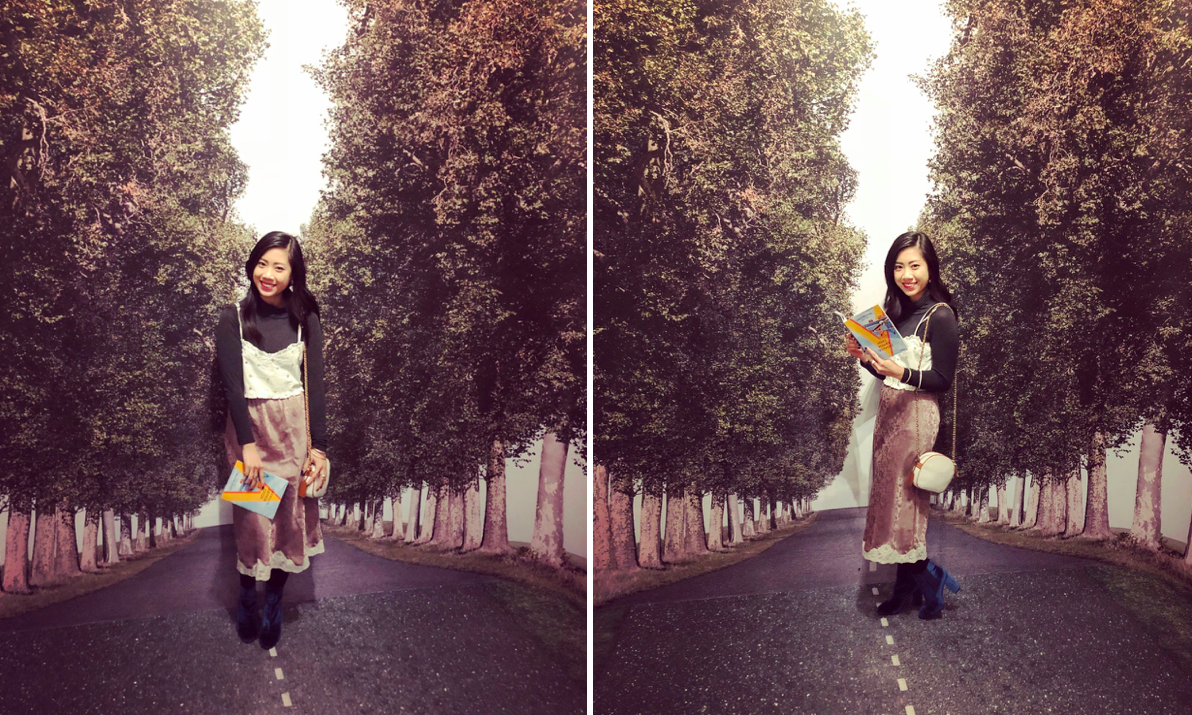 Volez, Voguez, Voyagez. I've been meaning to visit this exhibition when it opened in late October but haven't gotten around to it since last weekend. Better late than never, right? Everyone knows Louis Vuitton, but there's more to the brand than its signature monogrammed handbags. The story of how LV came to be since its start in 1854, is highlighted through the many different rooms at the historic American Stock Exchange, curated by Olivier Saillard and designed by Robert Carsen.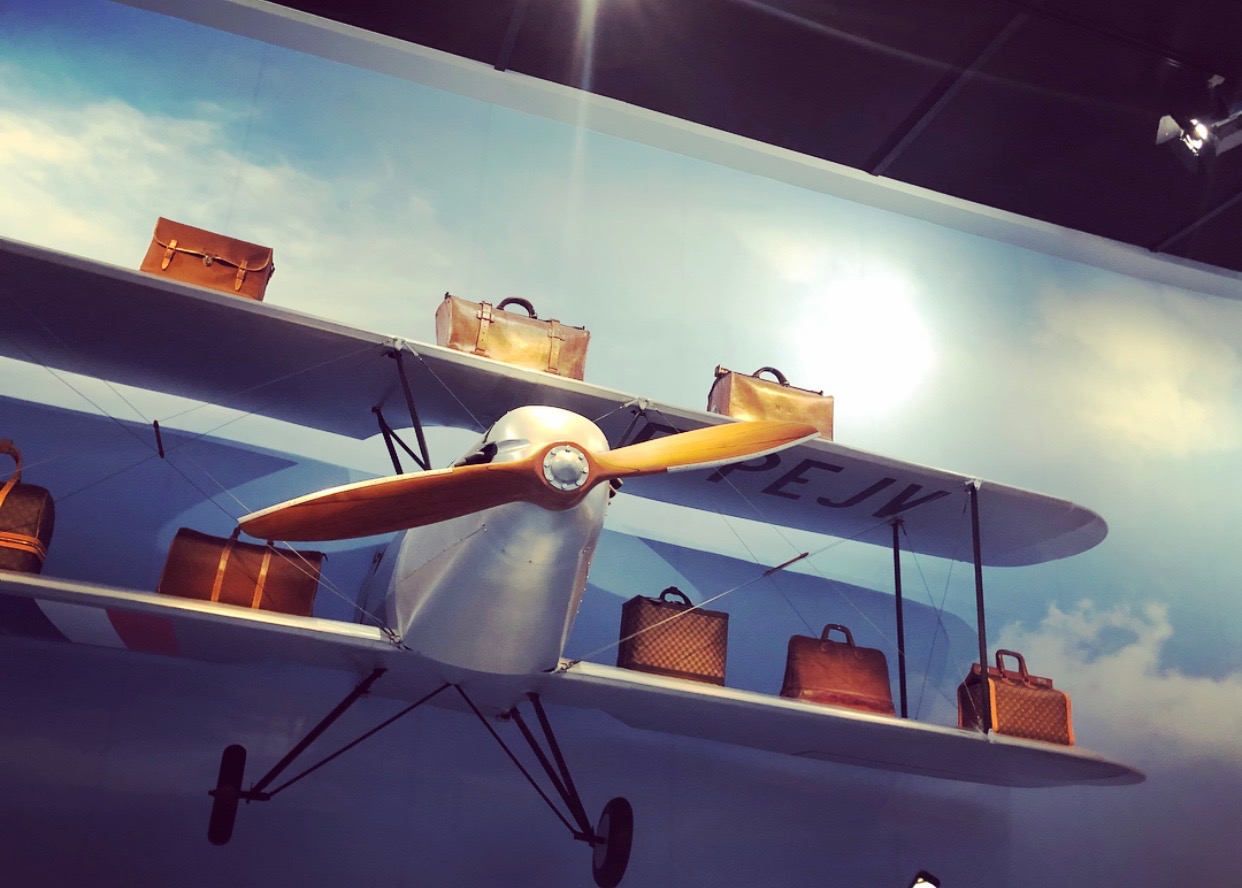 It all started with trunks. Wardrobe trunks, hat trunks, mail trunks and secretary trunks, you name it. LV has become the go-to for these, as each one is made with materials of the finest quality, notably wood. To the brand's founder, Louis Vuitton, wood was also sentimental as it was a reminder of growing up alongside the forest landscapes of Franche-Comté. He used wood during his box-making days upon arriving in Paris (by foot!) at the age of 14. 
As the years passed, the brand flourished. Travel was a huge market, they saw that opportunity and seized it by creating trunks and bags of all shapes, sizes and colors. Walking through the space felt like zipping into a time portal—boarding a boat, hopping on a train and glancing up at a plane. Each room represents a different part of the brand's journey.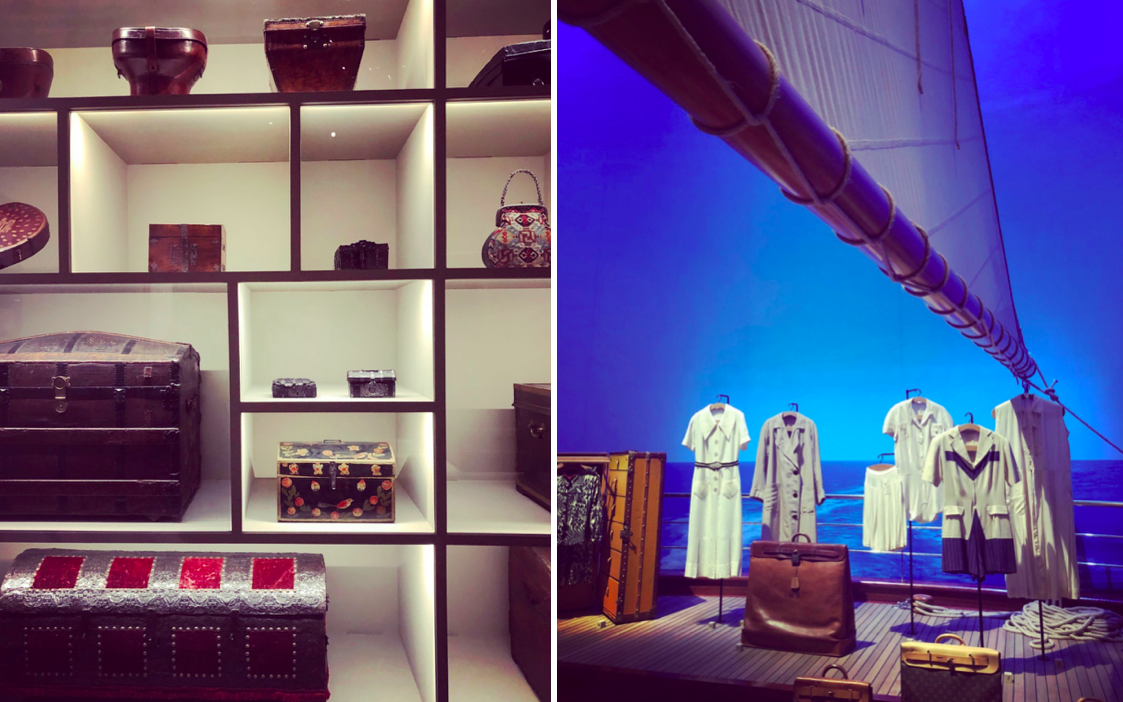 Objects of all kinds are dispersed throughout—postcards, luggage stickers, a typewriter from the 20th century that I found to be so charming. The exhibition, in large part, is an ode to New York. That explains the LV subway upon entrance (btw, it was the most fashionable subway I ever did see). In short, loved it. Catch it, if you haven't already, before it closes on January 7!