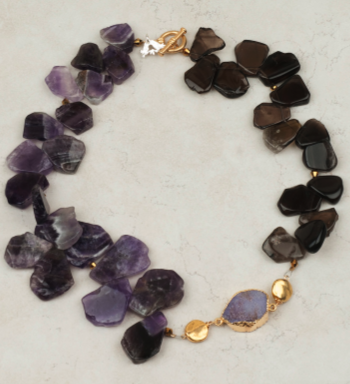 Semi-precious stones, fresh water pearls, resin, crystals; these earth elements are more than just an object of beauty or result of natural destruction within scientific history. They are the profound materials behind the unique, and rare jewelry pieces by ali & bird. Atlanta resident and Memphis native, Ali Howell worked over ten years in showroom merchandising and marketing before the entrepreneurship of her own business. She ventured to start a family-run company, specializing in fashion-forward statement jewelry including necklaces, bracelets, and earrings.
ali & bird started in 2009, in the breakdown of the recession. Ali realized there was a gap in the marketplace when she could not find jewelry at reasonable prices and learned that she wasn't the only one. Without spending a fortune, jewelry is an easy way to upgrade a wardrobe

—

think bold necklace paired with a simple LBD. "A statement piece can easily add some color, or allow you to wear clothes you had in multiple ways by changing the accessories. That's one of the reasons why we have been so successful," said Ward Howell, Ali's husband, an integral part of ali & bird, who manages public relations, marketing, social media and sales. The pieces range from $80-$250. Every cloud has a silver lining, right? Or should I say, sterling silver, which is the exact material used on each original piece, where the love between a mother and child is expressed on a charm.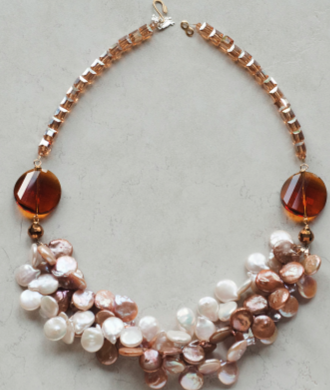 The inspiration of the brand derived from Ali's Southern heritage and the name was founded organically, as her 13-year-old daughter, Lindsey, is nicknamed, "bird". With ideas beyond sky limit, Lindsey contributes to the design process with a fresh eye for vibrant color combinations for her namesake, "birdy" bracelets. Her 10-year-old brother Allen, nicknamed, "Hap" finds interest in the production process of the business along with his other loves, skateboards and sneakers.
"We would love this to be something for our kids to grow together. Everybody pitches in. Ali has worked for small companies before, but it's different working for yourself. It's long hours, but it's worth it. It's just very different than working a 9-5 job," said Ward. Currently ali & bird is sold in 95 U.S. retailers, in stores and boutiques including in Atlanta, Palm Beach, Fort Worth, Dallas, Washington, D.C. and Cape Cod, among others. Their most recent undertaking is Shay's Boutique in the U.S. Virgin Islands. These locations also served as Ali's design inspirations. This summer, Ali and Ward visited Portland, where they found exquisite horn material that may possibly be used in the upcoming collection. The brand is "tactile", as all ali & bird pieces are unique thanks to the natural advantage that each shell, crystal, or stone are different, whether that may be in texture or color. Among the smaller stores and boutiques the brand is currently carried in, their first big box retailer is Belk. "We submitted Ali's designs for the Southern Designer Classic for Belk to carry on. Ali was one of 13 folks that were selected for that. So we'll be in select Belk stores. That will be exciting, Belk has really been a great partner to work with from a designer prospective, they were very encouraging," said Ward. The press doesn't stop there as it was seen on Shark Tank investor, Barbara Cocoran and CNN political strategist, Maria Cardona.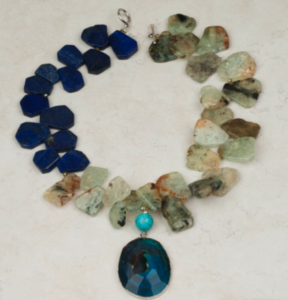 With a team of five to seven creatives in design production who work alongside Ali's lead, the company has about 10 territory managers, who represent the brand from different regions the merchandise is carried in. To the Howells, it's all about a tight knit community, even the photographer who shoots their look books is a local Atlanta photographer, then they are printed by Ward's brother-in-law, who runs a high-end copying business. 
Dreams, goals, and ambitions are in mind for the future of ali & bird. With a sweet new two-story loft office by the railroad tracks around the corner from the Howell's home in North Atlanta, the creative juices are flowing. "We kind of grown it as much as we could boot-strapping it at home, and just realized we really needed to have a space where we could have retailers and photographers come in. The other folks that are in this space are artists, graphic designers. It's a neat vibe," said Ward. With a new nest, will come new ideas, and the brainstorming has already begun for a possible limited edition high-end collection, featuring a greater assortment of gems and stones. ali & bird is flying to new heights!
Photos courtesy of ali & bird.